Parents please take a few minutes to fill out this survey that will help East Noble with future technology planning.
http://www.BByt.es/DP47P

Nov. 19 is Red for Ed day. We are fortunate to have teacher leaders heading to Indianapolis to represent all of our teachers. At the same time, we are also fortunate to have nearly all of our teachers planning to remain in their buildings tomorrow and teach one of our most precious assets, our students! Don't be confused by the number who are staying here to teach our students. They, too, believe strongly that districts need to be funded so that we are able to provide the support our students need and the salary our teachers deserve. They believe their profession is extremely important and they create hope, dreams, and a future for our youth which in turn impacts our economy and future. Wear red Tuesday, Nov. 19 to support our teachers and all those who work with students daily. They make a difference in the lives of our 3,600 ENSC students!

🌭 we have another great lunch menu this week!


Congratulations  Kim Desper! East Noble School Corporation's Teacher of the Year. You are amazing!!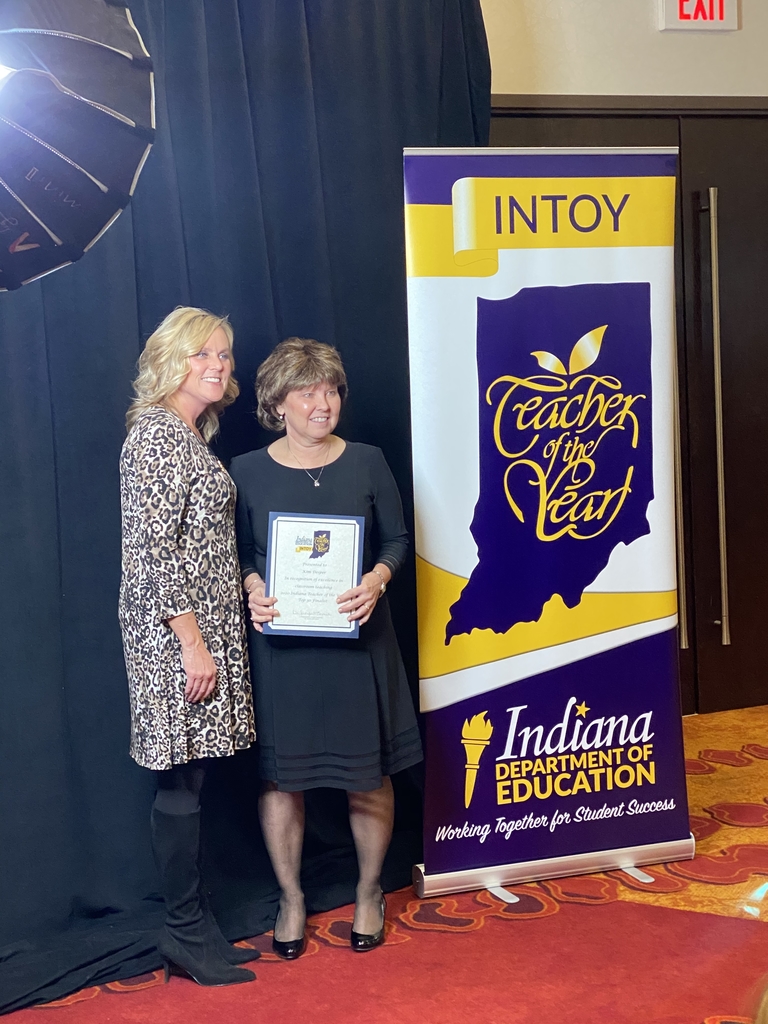 Parents please consider attending this cyber bullying education next Wednesday at East Noble Middle School.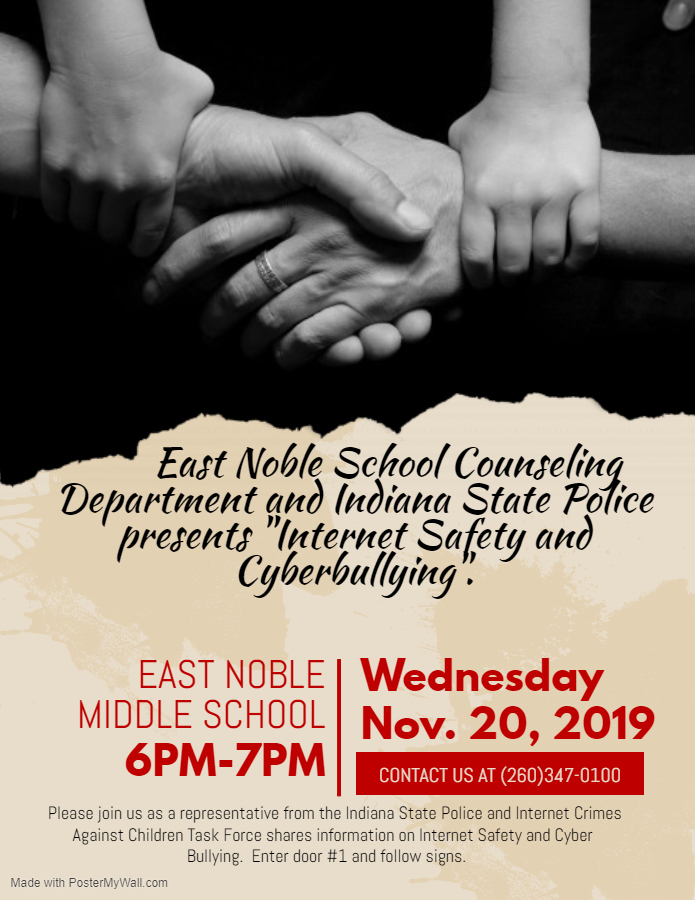 Mrs. Edwards didn't have to assist these first graders as much as she thought she might have to. Way to go on the poems for Veterans Day!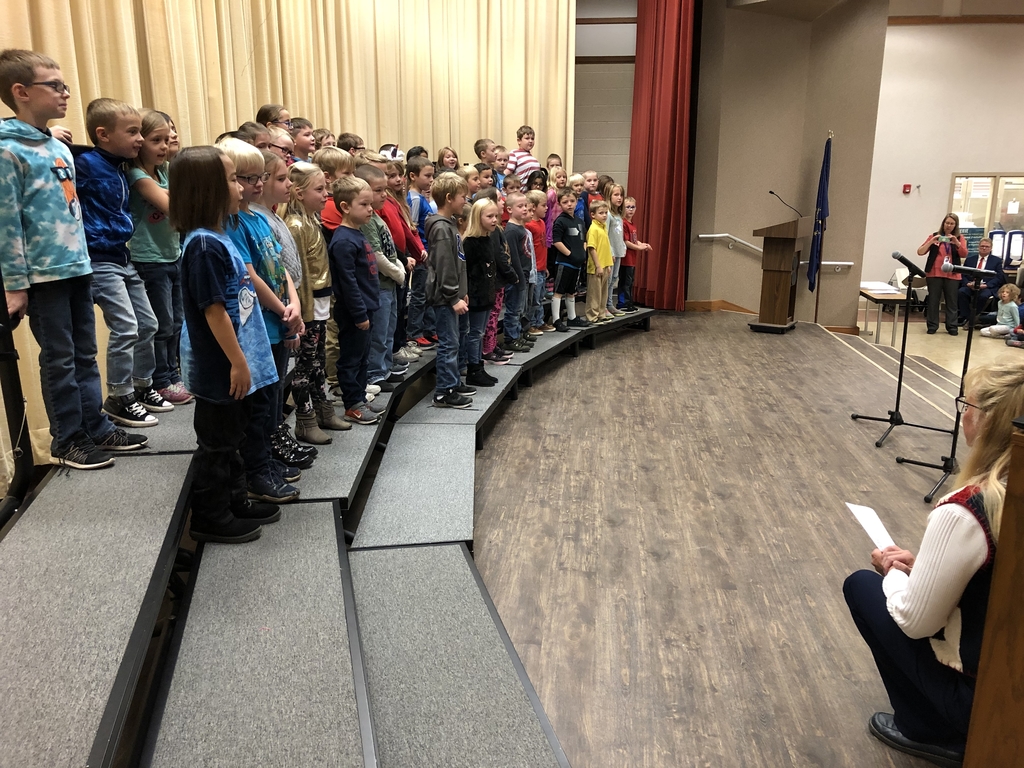 Third graders performing at our Veterans Day celebration. Mr. Cary had them well prepared.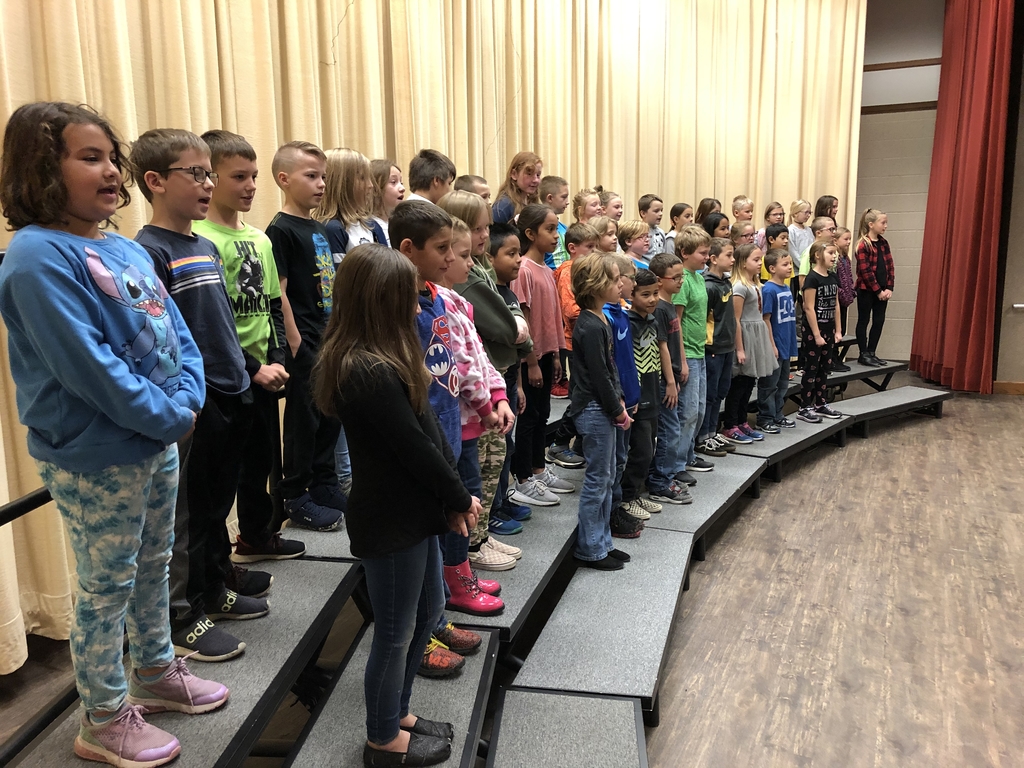 Great job on many assignments being completed and turned in today! I can't wait to see who gets all their work turned in!!! I wonder what Mrs. Erexson will be passing out for anyone who gets all of their work completed!!!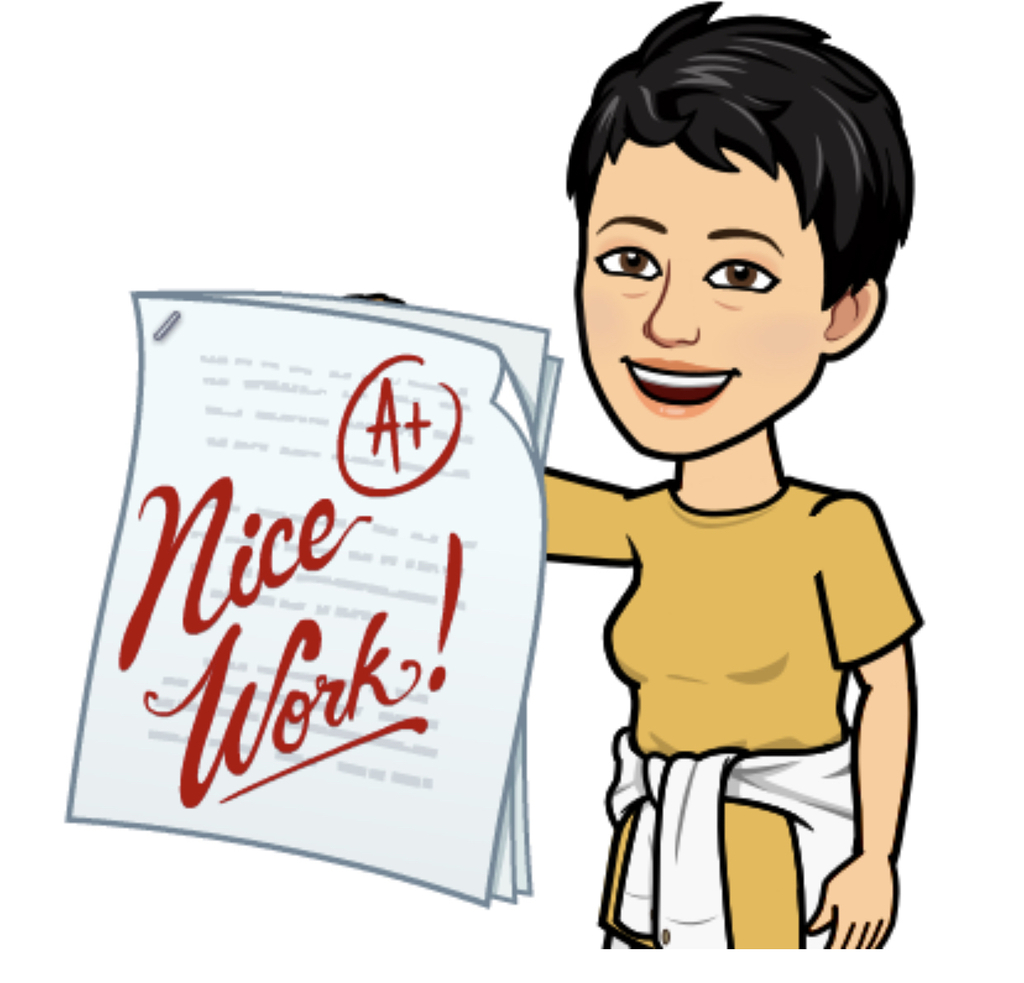 Thank you, Mr.Erexson, for sharing what it means to be a veteran and helping our students to better understand this holiday and what it stands for. Thank you for your service to all veterans today.

National Honor Society's after school meeting for today has been canceled. Enjoy the picture of our snow covered playground.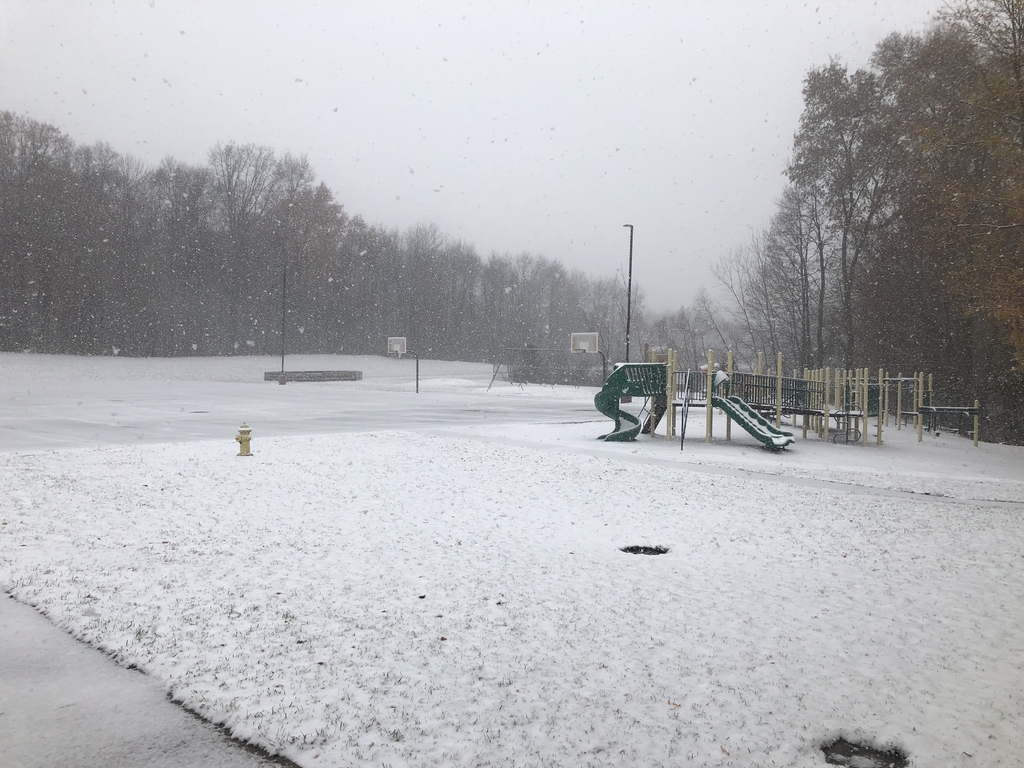 Yum, what are you looking forward to this week?

Go Techblazers! First competition for our robotics team today. Their robot designs look professional and ready to be tested.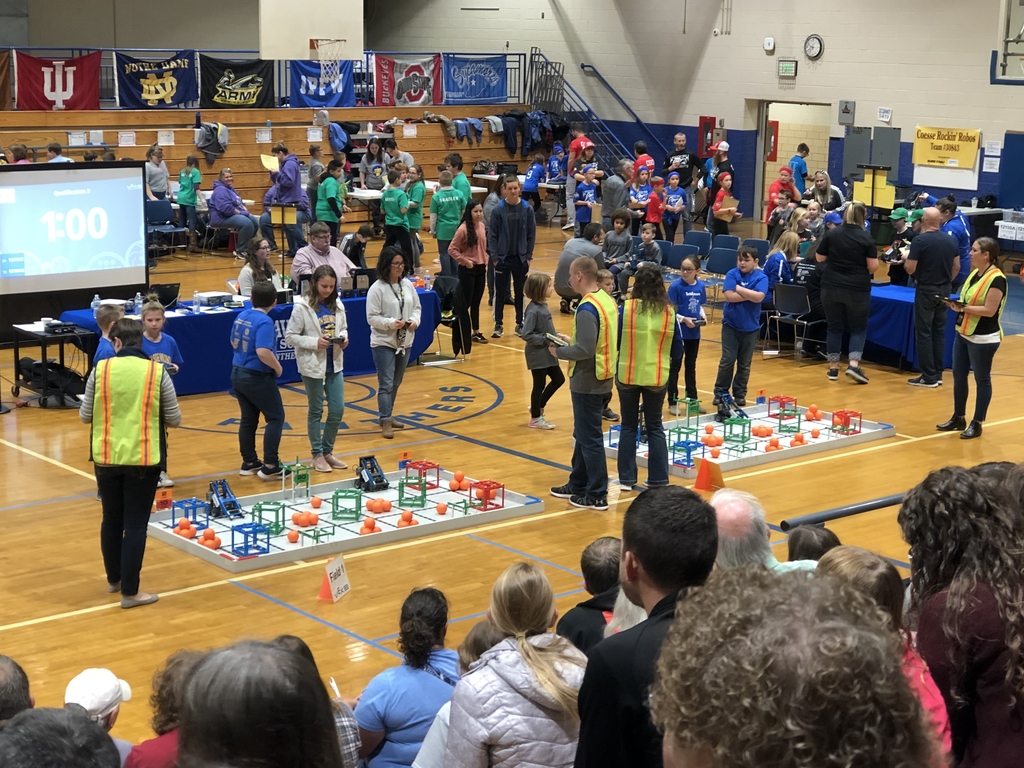 Ready for the day's competition to start! Teams are in line for inspection! Thank you to Mr. Kloepper for tie dying the shirts for Ms. Roberts and Mrs. Erexson!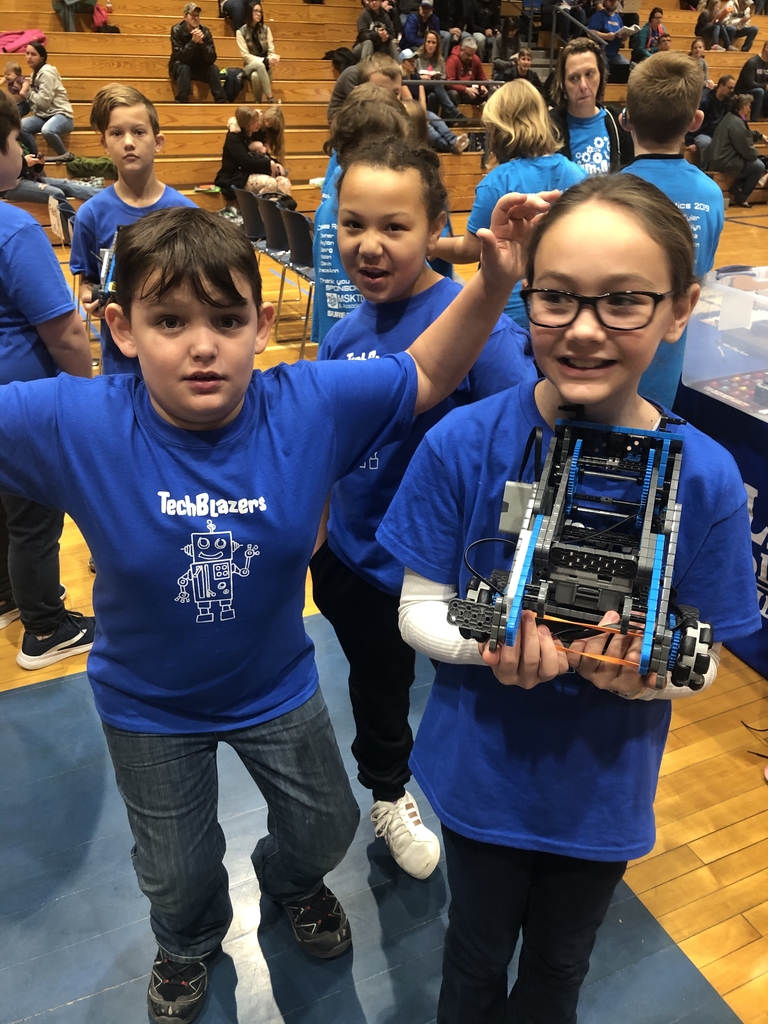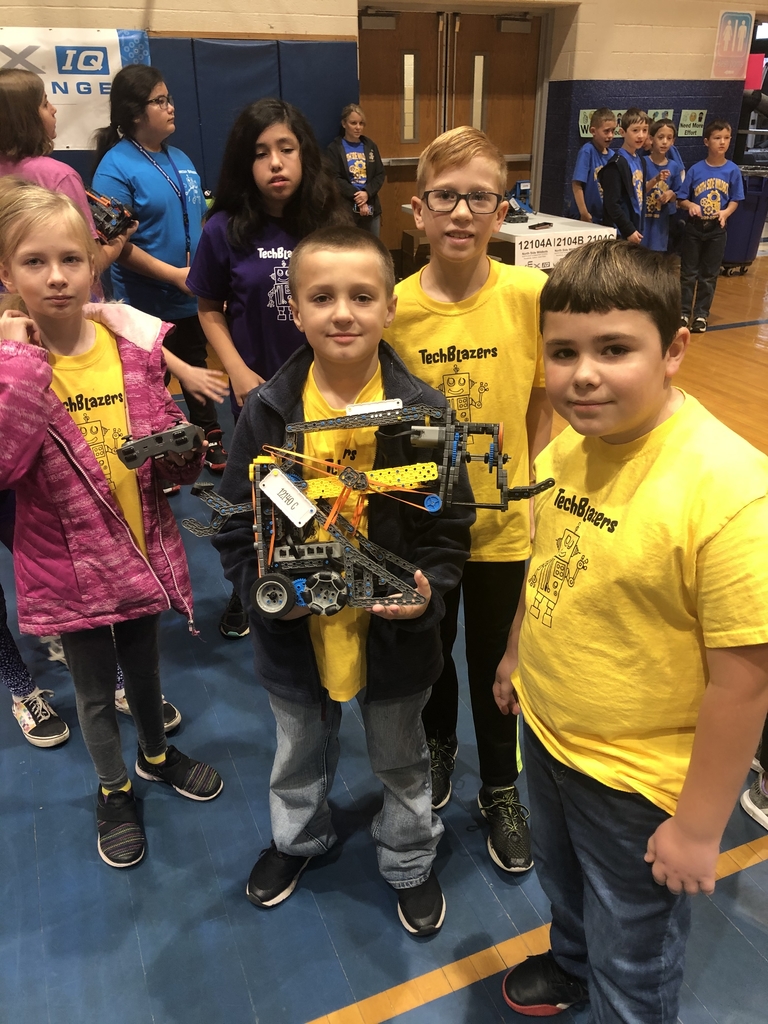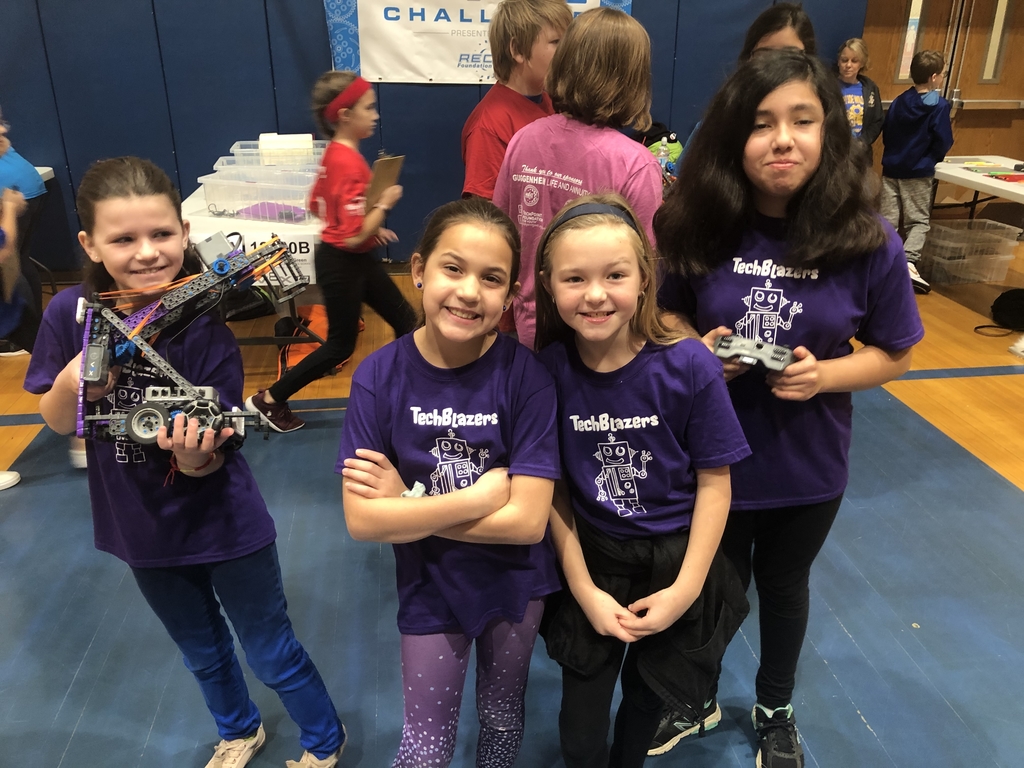 Thank you to all our PTO Carnival sponsors.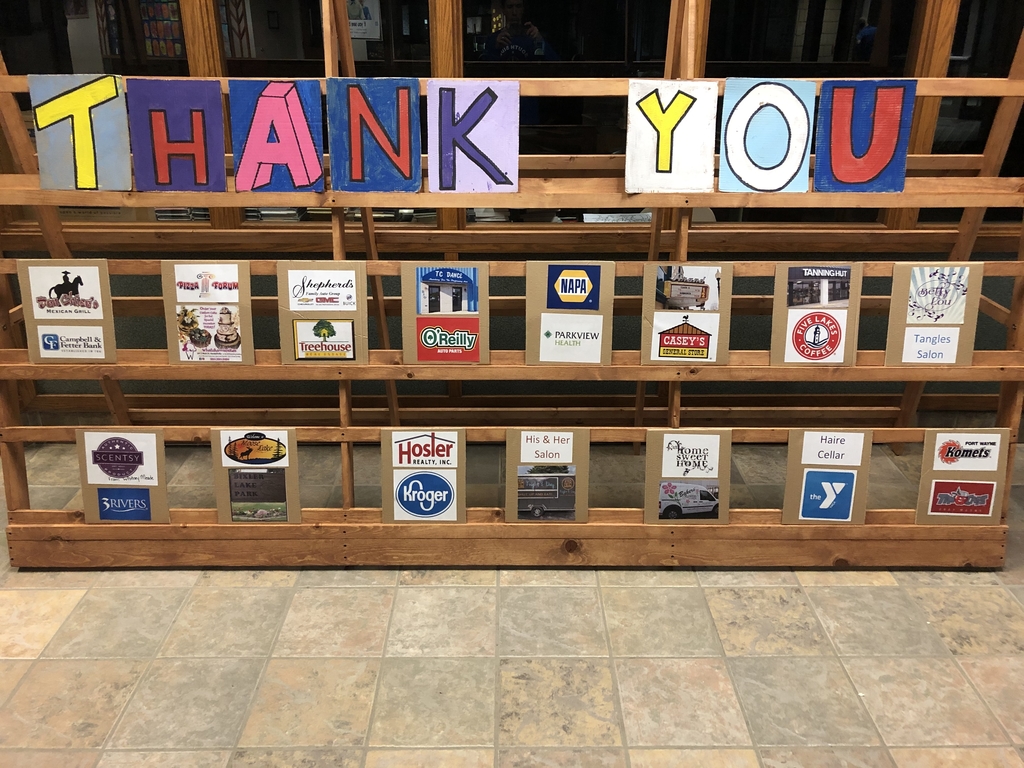 Thank you for making our PTO Carnival an amazing event! (2)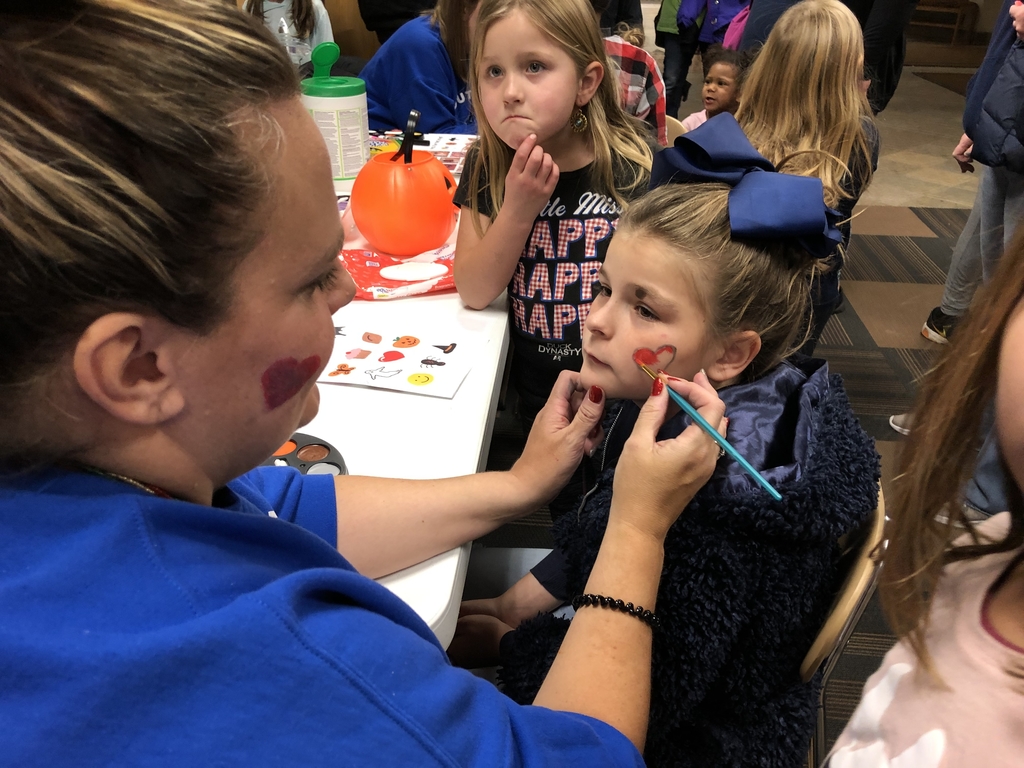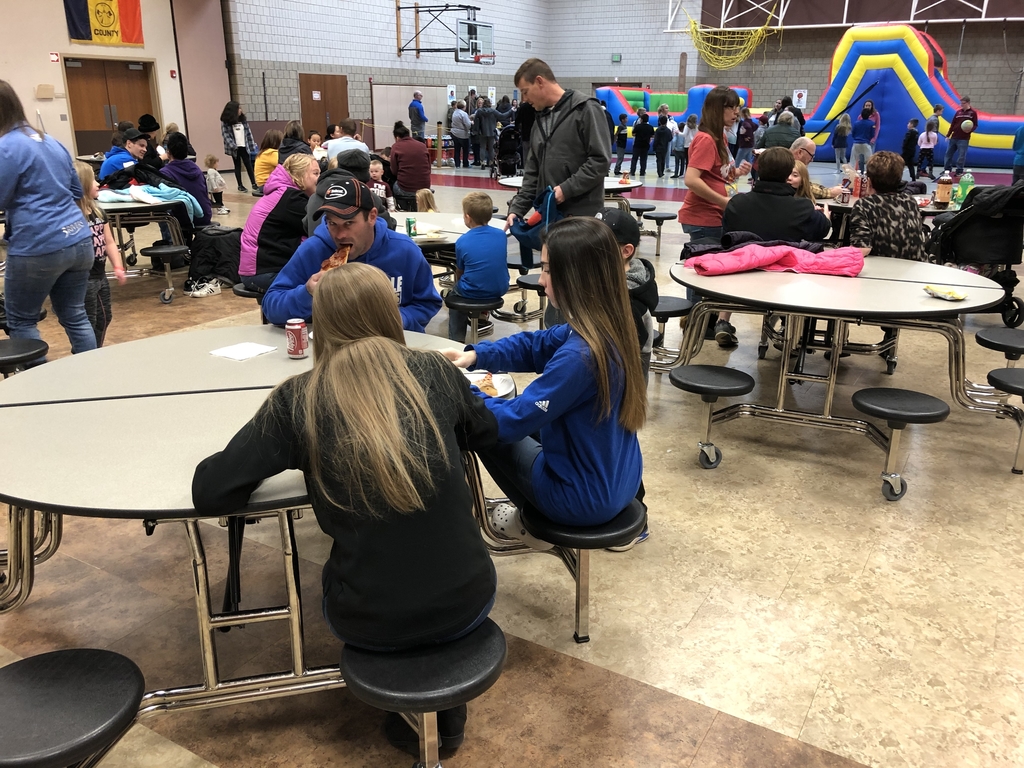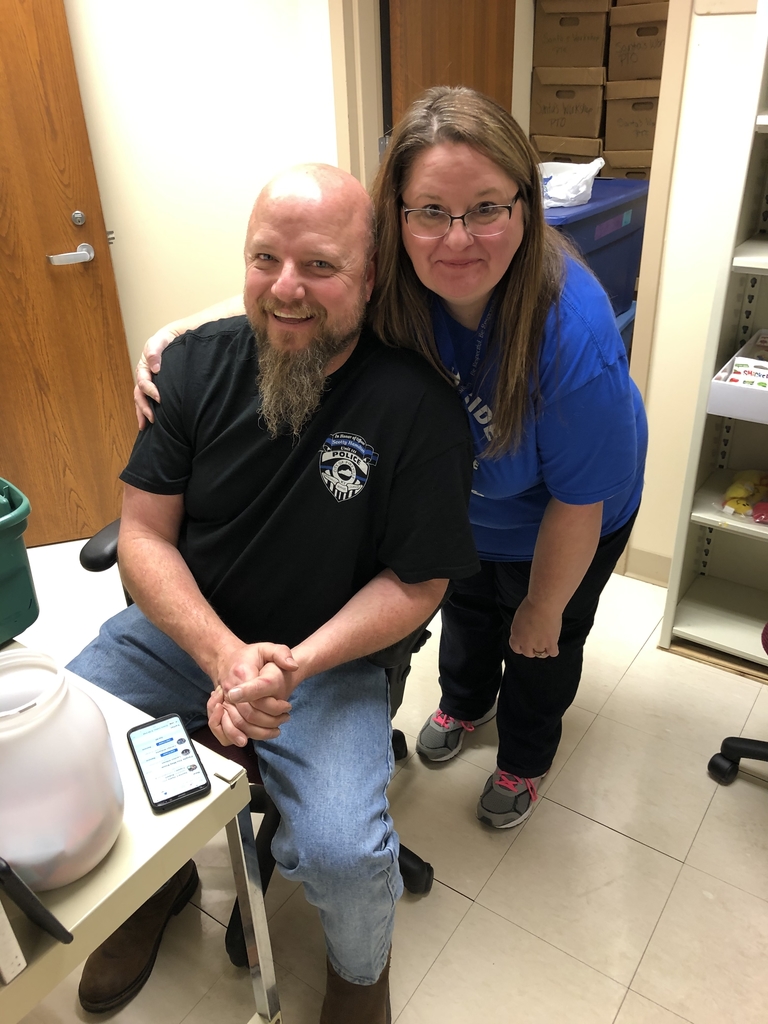 Thank you for making our PTO Carnival an amazing event!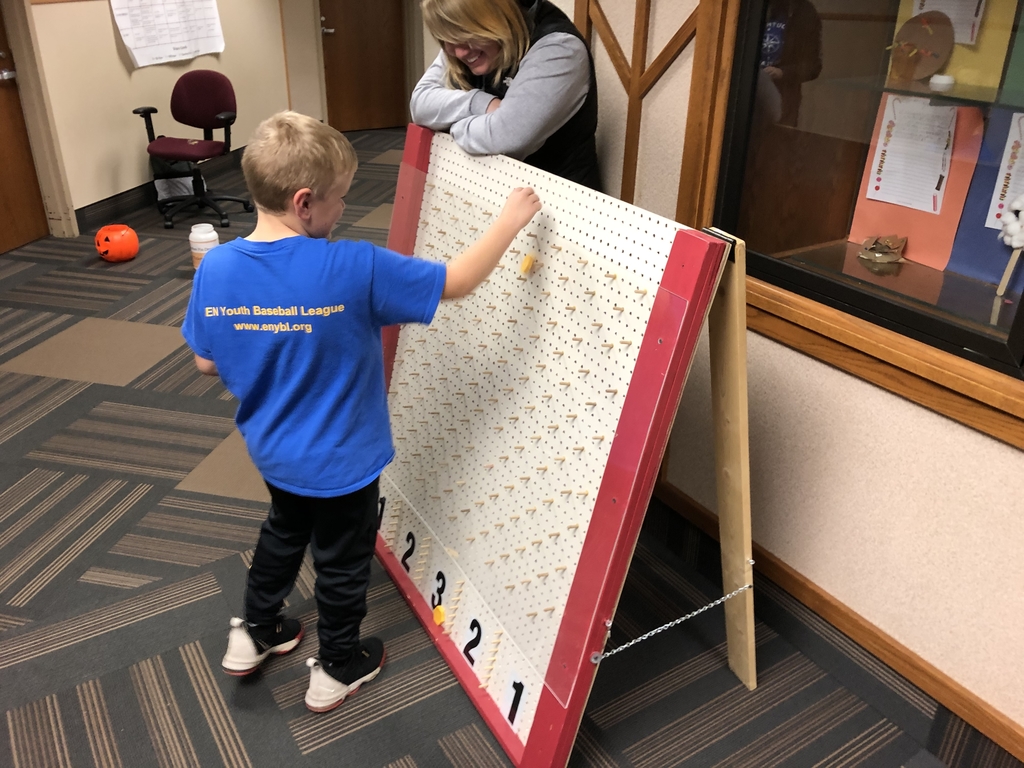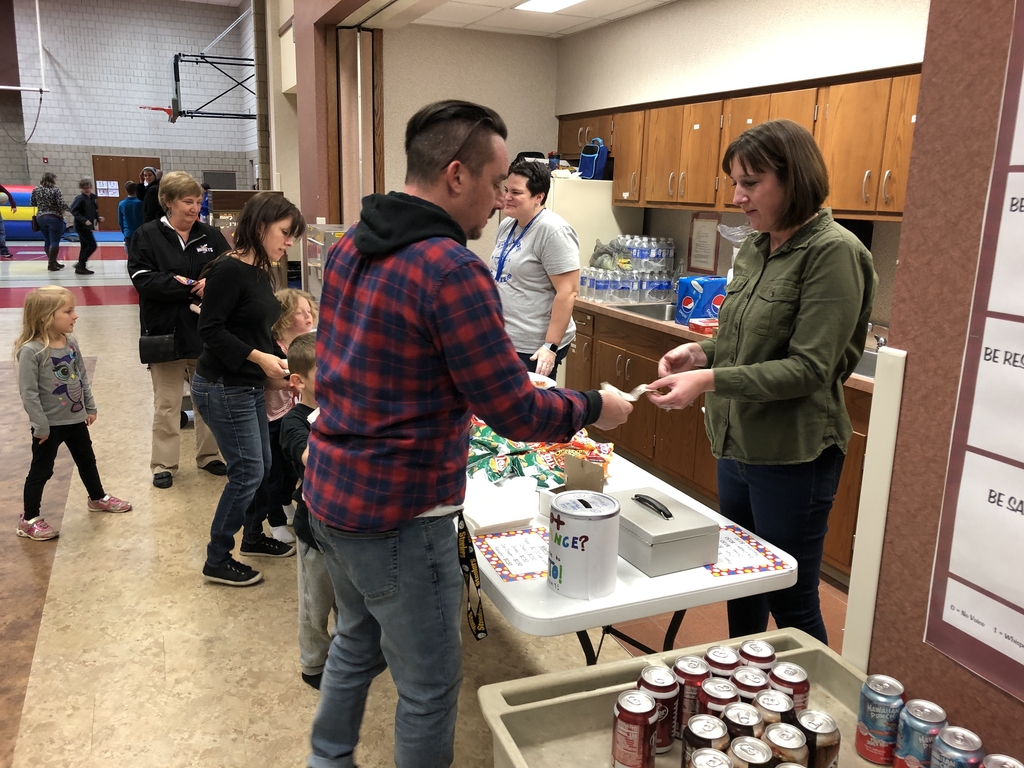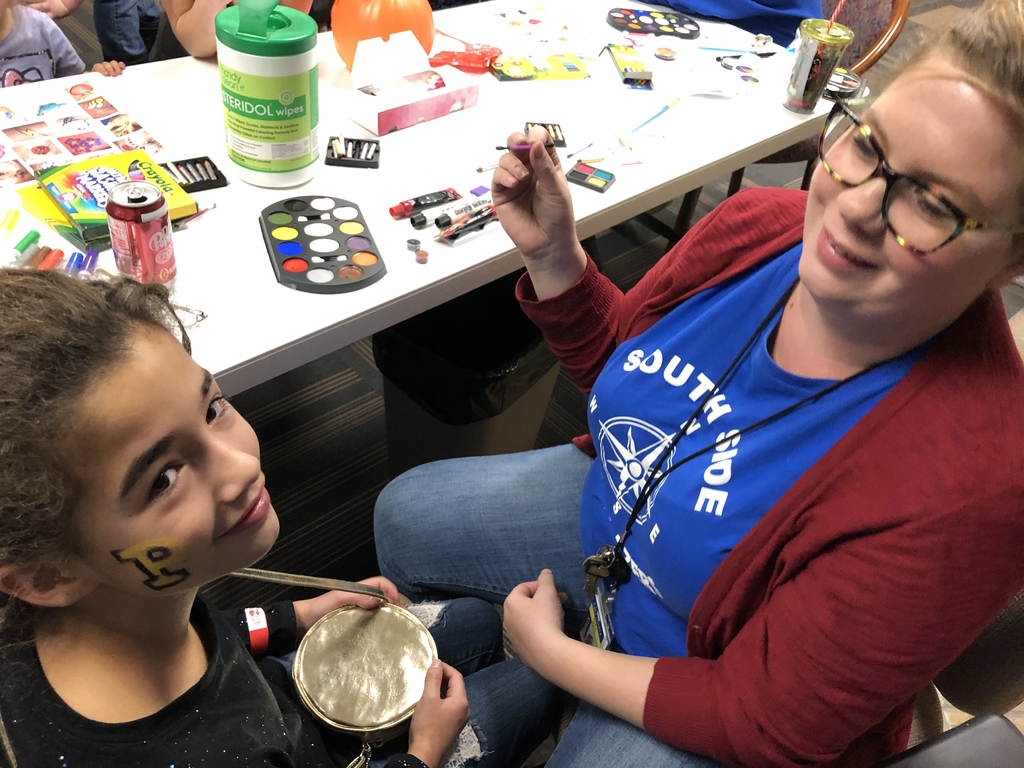 The PTO carnival is going to last until 7 when the auction begins. Come see our fortune tellers before it's too late!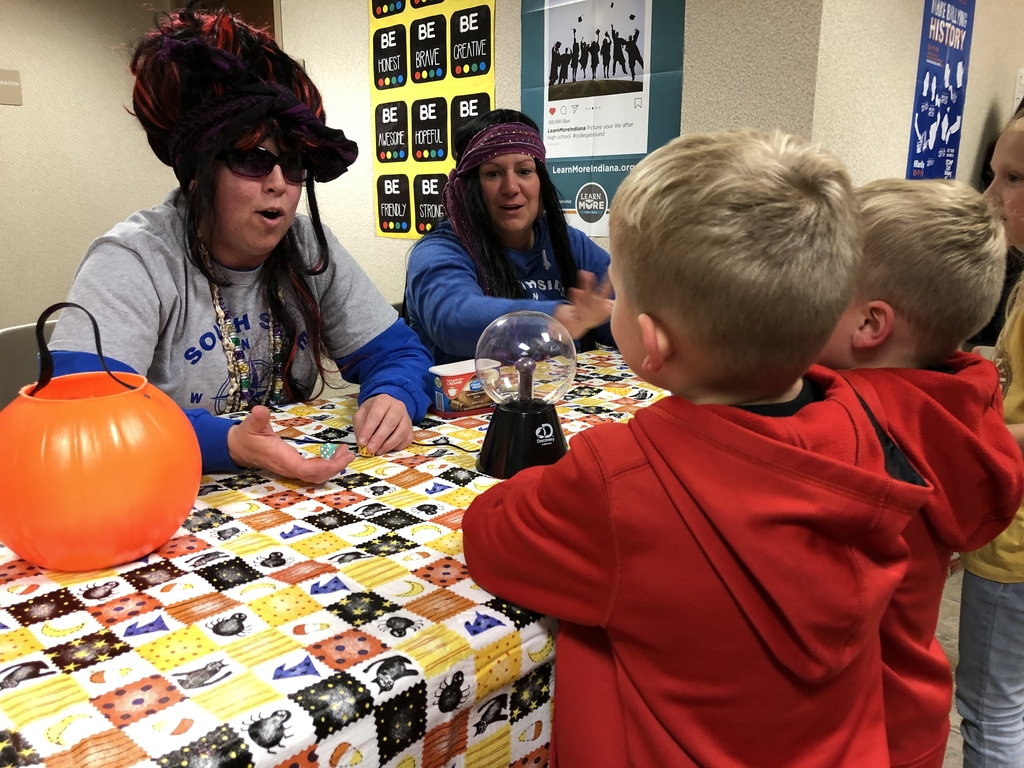 Our PTO Fall Carnival begins at 5:30 tonight. Come out for lots of fun. The auction begins at 7.

We are having a hair raising time at Science Central Family Night.