We are ready…how about you? Attend the East Noble School Board meeting TONIGHT in the ENHS Media Center at 7:00 to learn all about a robotics program being offered at East Noble AND about the ENSC new website and app. Hope to see you there!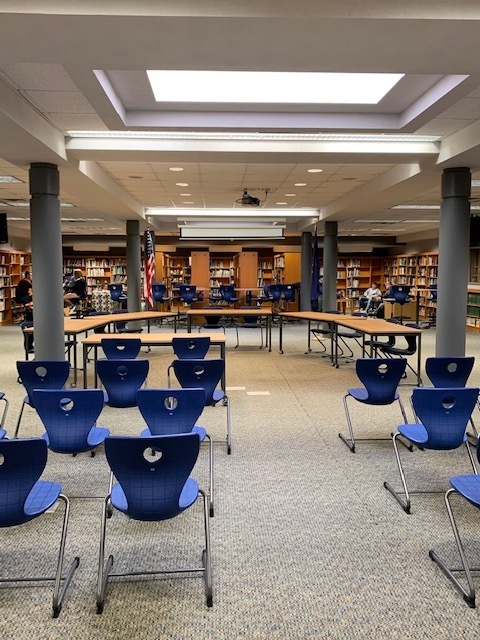 Third grade Trailblazers: the weather looks to be in the 50's for your field trip tomorrow so please dress accordingly! You will be outside all day!!!

Reminder fundraiser item pickup is tonight!!!

"What's for lunch?" is a question that's easy to answer to answer on the new East Noble app! Download the app today on Android: bit.ly/2NqlHvh or iPhone: apple.co/2NqnNeD and then follow the instructions in the picture. Piece of cake!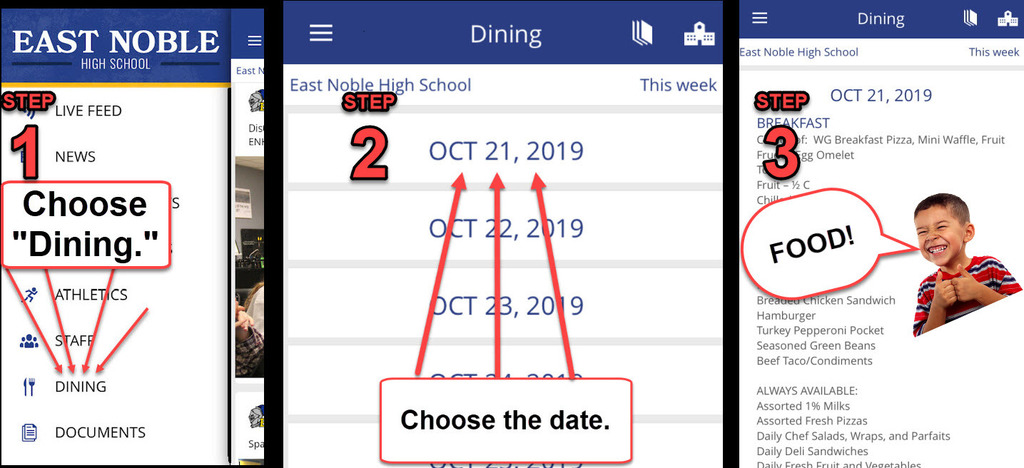 South Side Trailblazers are laying drugs to rest today! We are saying goodbye to drugs and alcohol and aloha to a bright future! Happy Red Ribbon Week 2019!

Did you know that children of parents who talk to their teens regularly about the harmful effects of drugs and alcohol are 42% less likely to use drugs and alcohol than those who don't?! Take the time to have these conversations with your students today. Red Ribbon Week 2019!

First grade teachers for twin day. Don't forget that tomorrow is Hawaiian day (lei drugs to rest). Happy Red Ribbon week!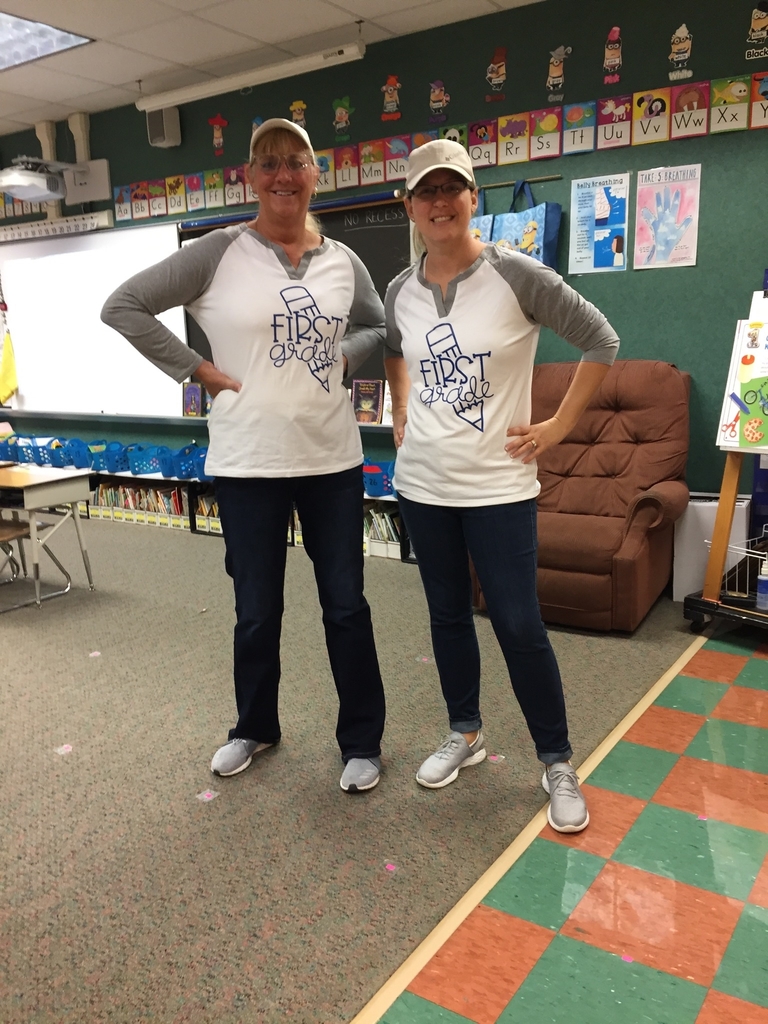 East Noble School Counseling Department and Anti-Trafficking Network of Northeast Indiana invite you to join us for a presentation on the dangers and how to keep children safe from human trafficking on Tuesday, October 22nd at 6pm at East Noble Middle School.

Friends don't let friends do drugs! Today we are encouraging students to say something to a trusted adult if they see a friend using drugs or alcohol. Talk to your student about who a trusted adult in their life may be. Happy Red Ribbon Week 2019!

Please contact me if you know of someone that would be a good fit for this open position coming up in November: East Noble School Corporation is accepting applications for the following vacancy: Special Education Instructional Assistant, Long Term Substitute South Side Elementary School, 7 Hours Per Day Position is available between 11/25/2019 through 1/20/2020. $75.00 per day sub rate for Special Education Instructional Assistant or any IA requiring a sub.

Mark your calendar: Science Central Family Fun Fest is scheduled for Wednesday, November 6 from 5:00 to 7:00 pm at South Side. We hope to see lots of students and families!


South Side is teaming up to fight against the use of drugs and alcohol. We are working together to keep our South Side Trailblazers drug free! Happy Red Ribbon Week 2019!

What will this week's favorite be?

Thanks to some very talented Painting 2 students from East Noble High School. They are working on mini murals for our #ssestrailblazers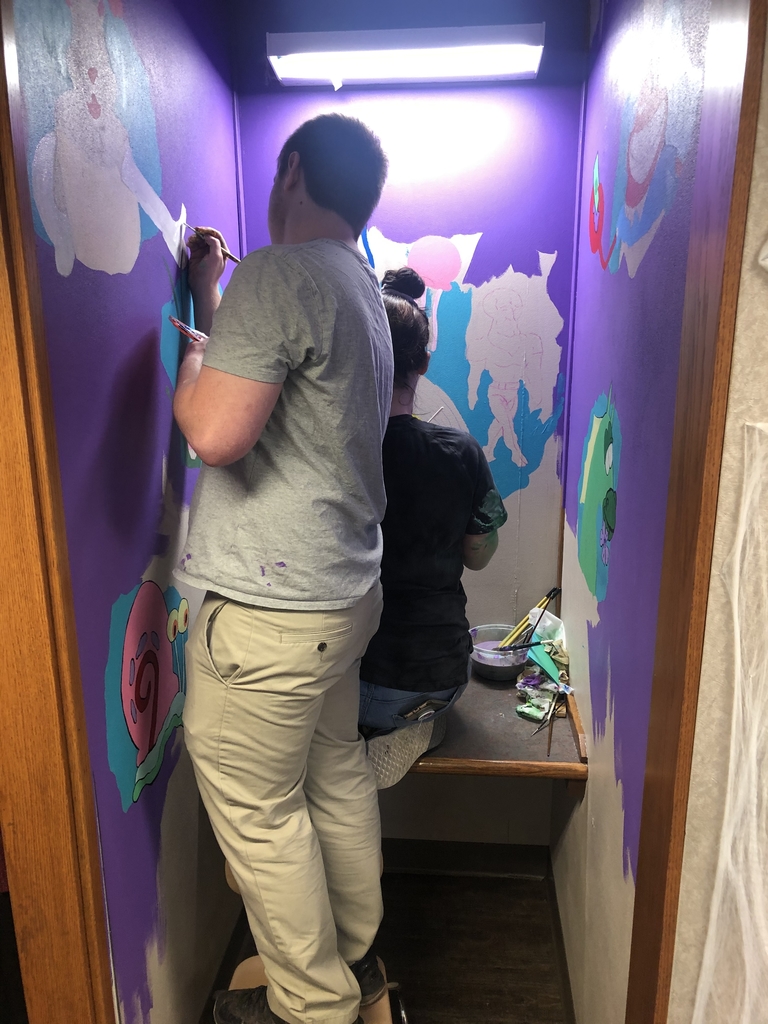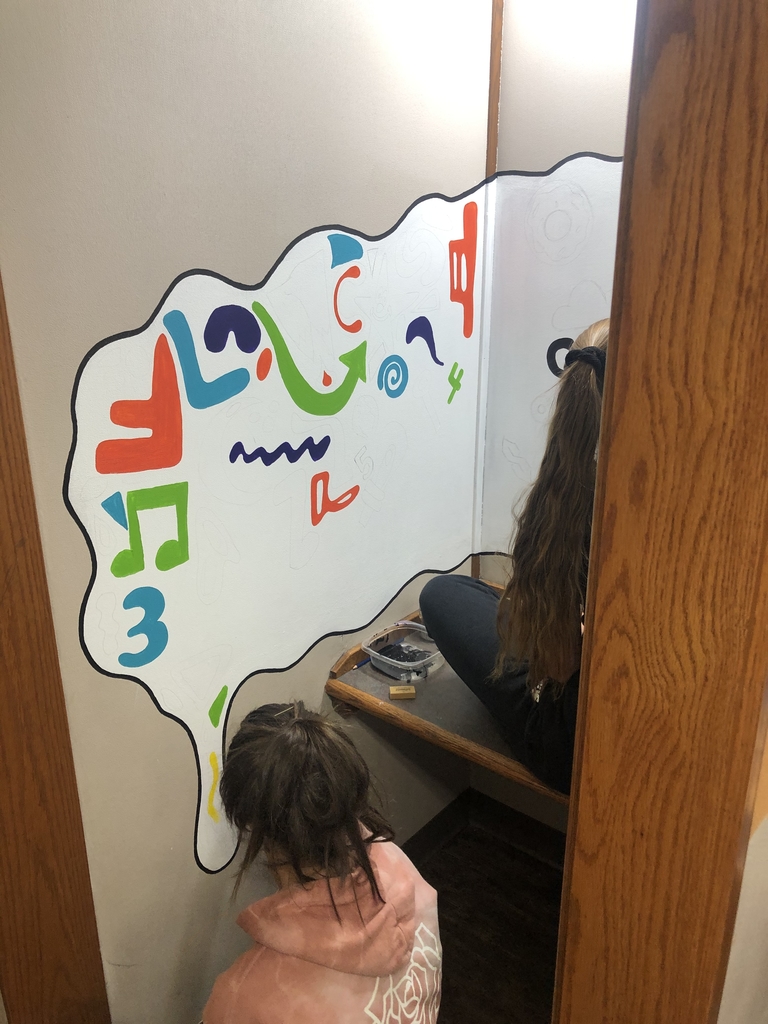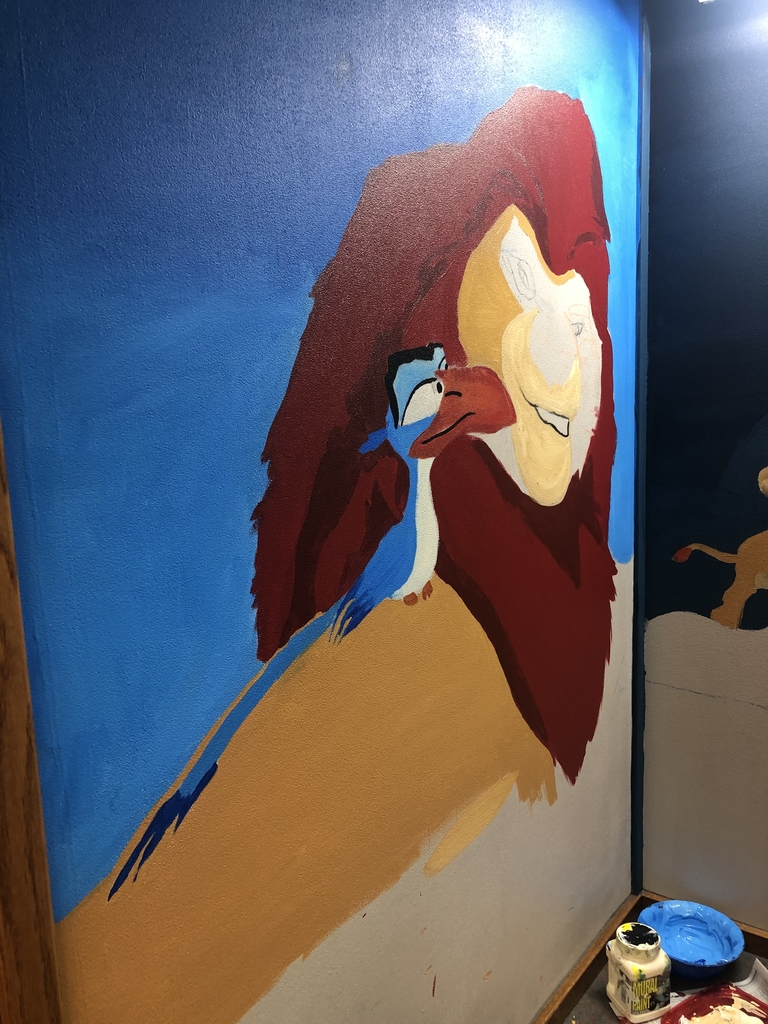 Real Men Read is off to a great start! Thank you, Sheriff Weber, for reading to some second grade #ssestrailblazers.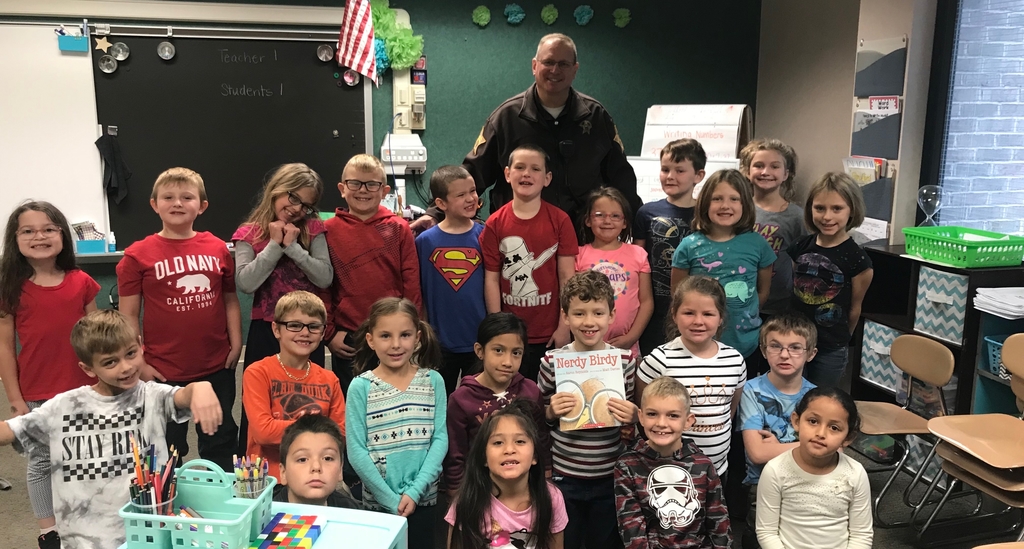 DON'T MISS OUT! Catch up with the latest student stories, event info, and news updates. It's everything East Noble, in your pocket. If you haven't already, download the app on Android:
http://bit.ly/2NqlHvh
or iPhone:
https://apple.co/2NqnNeD
.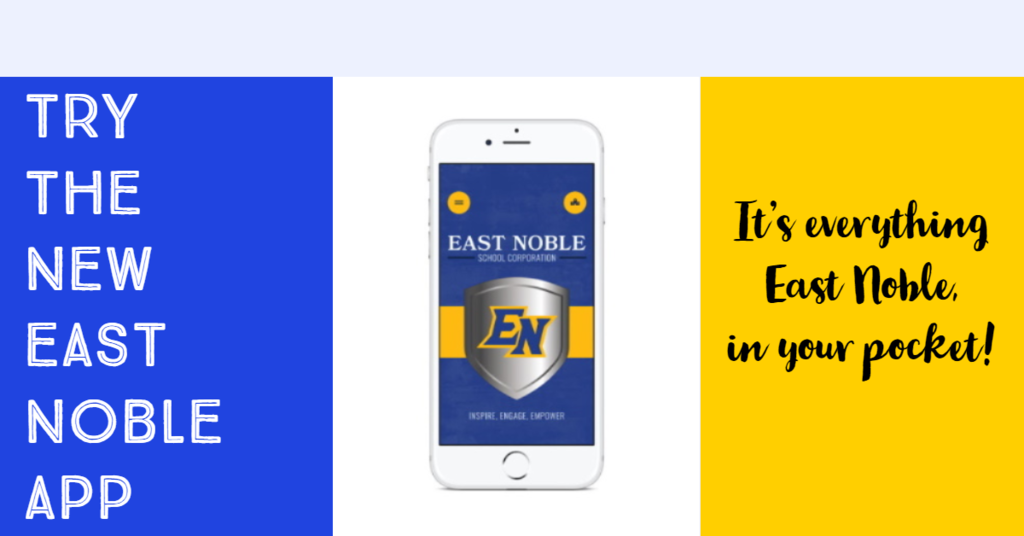 Next week October 21st- October 25th South Side will be celebrating Red Ribbon Week!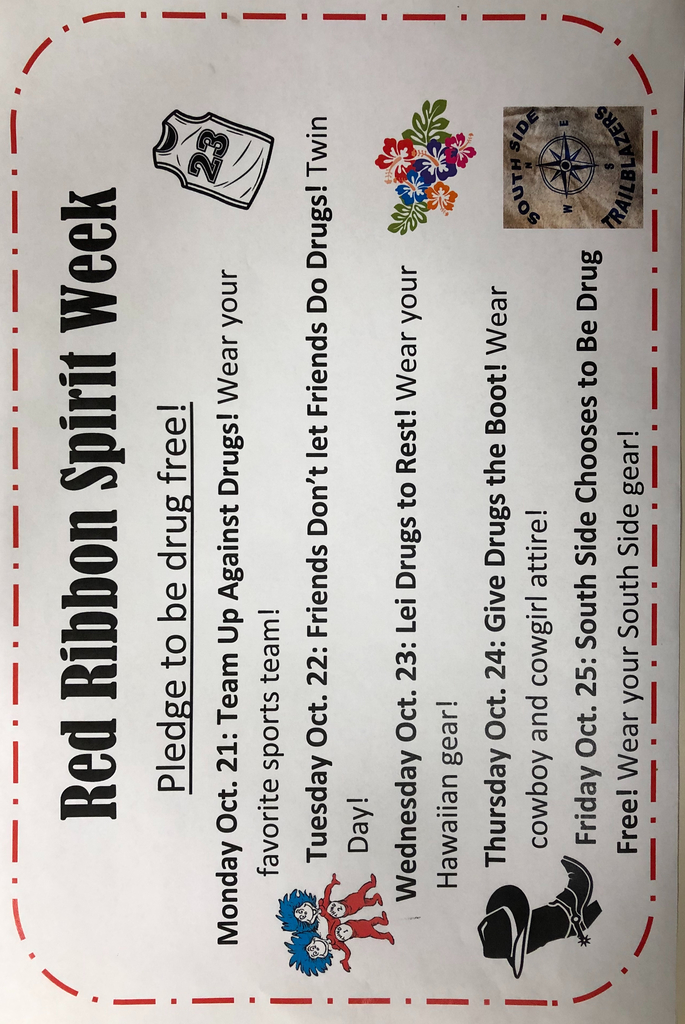 FINDING OUT what's to eat in your child's school has gotten easier since the launch of our new ENSC website and app. Want to see what's for lunch today? CHECK THE APP! Want to print a PDF of the entire month? GO TO THE WEBSITE! For more info, go to
https://5il.co/aqew
!